A bit more than a month ago, I arrived in Ann Arbor, Michigan, to spend my summer working with some of the wonderful data sets being collected at the Institute for Social Research of the University of Michigan and to enjoy the unique flair of a US college town (why does it smell like weed everywhere?). So far, I think I have acclimated to local habits pretty well. I'm pre-emptively asking people how they are doing; I'm making sure to tone up my enthusiasm (i.e. "nice" → "that's amazing!", "sounds good" → "What a great idea!", "like it" → "love it to death") to avoid any misunderstandings. I think I have almost figured out how recycling works here—although it is very confusing, after all, we Germans take our recycling quite seriously. I even feel tempted to start talking about my bigger goals and plans, and how I strive to become the best version of myself.[1]Just to prevent people from thinking I'm a slob. Actually, I'm sort of the best version of myself that is currently on the market per definition, but then maybe I'm just too lazy to apply counterfactuals to my everyday life. I'm not sure whether I would be a better and/or happier person if I tried to apply counterfactuals to my everyday life. Many times, I enjoy the increased display of positive affect.
However, there is that one thing that I can't quite get over: The low tolerance for negativity, including most forms of direct or even indirect criticism, in social interactions in the academic context.
Exhibit 1:
I give a talk that goes fairly well. Afterwards, there are some very engaged questions from faculty members whose opinion I value highly. However, later one of the US students asks me whether I didn't mind that I got roasted. I'm utterly confused because I normally assume that critical questions are a good sign: People are awake and thinking about the topic (instead of sitting in the back of the room, checking their emails, slowly letting their mind drift towards the relaxing summer vacation that is not really going to happen anyway because this is academia, after all).
Exhibit 2:
A student gives a talk about an issue relevant to ethnic minorities. I think that they are asking a great question, but it's pretty darn obvious that the research design is totally useless to address that great question. For a second, I think about saying something—but then again, I've already said a lot of critical stuff that day, so I just cross my fingers and hope somebody else will say something. After all, the central problem is so clear, and it has just been brought up in the previous talk, so I know that the others know—somebody has to bring it up, right? But that doesn't happen, and so all following "questions" are just affirmations of the importance of the research topic plus the ubiquitous suggestion that W could moderate the association because that totally makes sense following theory X by author YZ.
Exhibit 3:
A friend tells me that they were involved in the preparation of future student instructors. They have been instructed to instruct the instructors to never tell a student that they are wrong. "You are on the right path!"—could be okay if used sensibly, "That was a good try!"—off limits, "That's wrong"—nope nope nope.[2]College rankings and how US universities have been turned into corporations and what that means for academia is probably a topic for a separate blogpost…
So there you have it. I don't want to re-iterate the tone discussion that we had some time ago within the psychological community. I don't even want to talk about cultural differences in the way we express criticism, although that is certainly an interesting topic.[3]Have you heard about the Dutch? Wow, they are so rude!
I personally, emotionally, viscerally hate being criticized. Even if it's just opening a manuscript file that has been overhauled or gently annotated by my advisor (who is definitely more the gentle type) or our proofreader (who is also extremely friendly):[4]Love her to death. OMG see what a month in the US did to me. It hits you like a thousand knives stabbing you all over your body.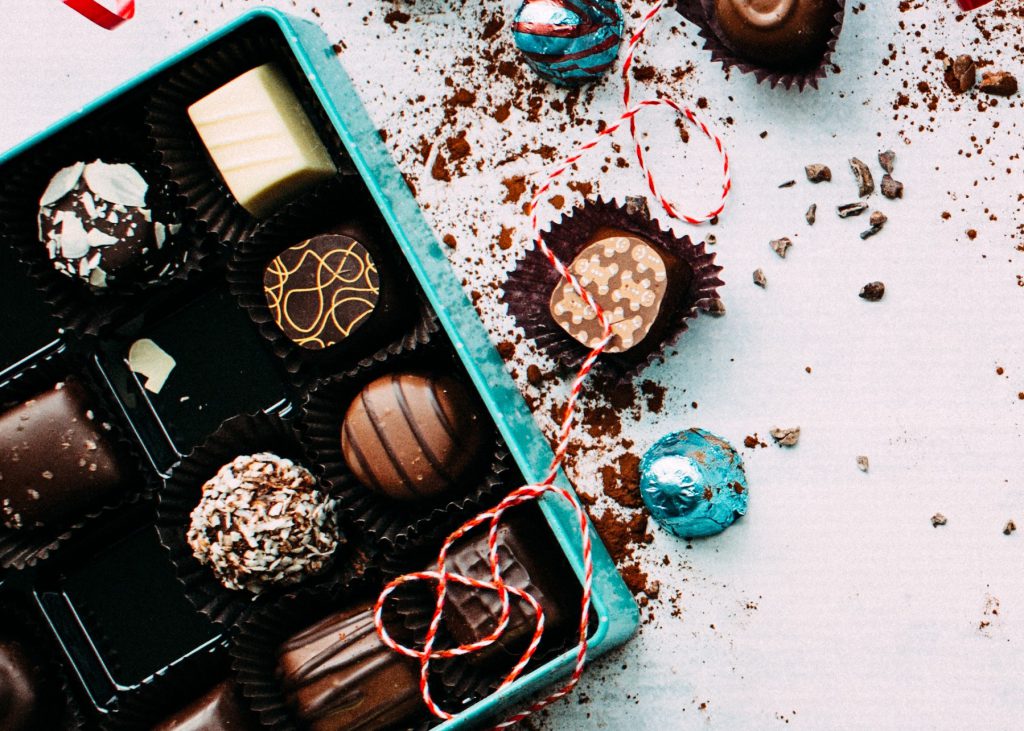 Life is like a box of chocolates, scientific criticism isn't. (Photo by Jennifer Pallian)
And yet I think being criticized is an essential part of science.
If nobody criticizes my work, I won't learn that I'm wrong. Or probably I will know that I'm wrong because that's my null hypothesis,[5]As with most null hypotheses in psychology, p < .05 most of the time, obviously. Just kidding. but I will never learn that I am much wronger than I think I am and in a multitude of ways. We all need critical feedback from our scientific community to learn. Sparing others from the potential negative emotions will do them a disservice in the long run, because science is about figuring out the truth, not about feeling good.
But even though valid scientific criticism can help us learn, it need not be constructive in the sense in which the word is normally used, "maybe instead of trying it this way, wouldn't it be nice if you tried it that way?" If somebody points out a valid problem in my work, it is not their job to suggest a solution—that is first and foremost my job, because I decided to dive into that particular research question and now have to figure out the best way to address it. If there is actually no proper solution, tough luck—for me.
Scientific criticism does not even need to be nice and friendly. Sure, I generally prefer people who don't act like assholes, and I firmly believe that being an asshole is not the most effective way to interact with others. But the question of whether a critic is being an asshole is orthogonal to the validity of the scientific argument they raise. If they make a good point, they make a good point.
So the next time I see a research design gone awry, I will probably say something. And so should you.
I'd probably still try to be nice ¯\_(ツ)_/¯
Addendum: Following the recommendation of Brian Boutwell, you might want to take a look into Daniel Dennett's suggestions for successful critical commentary. Also, Simine Vazire blogged about painful scientific experiences before it was cool![6]Don't judge my, I'm just a filthy second-stringer. And Hanne Watkins just wrote a great blog post (to some extent in reply to this one) about how we should expose ourselves to criticism to get used to it.
| | | |
| --- | --- | --- |
| 1. | ↑ | Just to prevent people from thinking I'm a slob. Actually, I'm sort of the best version of myself that is currently on the market per definition, but then maybe I'm just too lazy to apply counterfactuals to my everyday life. I'm not sure whether I would be a better and/or happier person if I tried to apply counterfactuals to my everyday life. |
| 2. | ↑ | College rankings and how US universities have been turned into corporations and what that means for academia is probably a topic for a separate blogpost… |
| 3. | ↑ | Have you heard about the Dutch? Wow, they are so rude! |
| 4. | ↑ | Love her to death. OMG see what a month in the US did to me. |
| 5. | ↑ | As with most null hypotheses in psychology, p < .05 most of the time, obviously. Just kidding. |
| 6. | ↑ | Don't judge my, I'm just a filthy second-stringer. |