Academia is a strange place. There are a lot of implicit norms and unspoken rules which, to make it worse, can vary by field, subfield, across countries, and over time. For example: How do you write an email in an academic setting? Should your mails be polite or is it already impolite to waste the reader's time with polite fluff? How do you address a professor who you (1) have never met in person, (2) met in person once but they likely don't remember, (3) had a beer with at a conference but they likely don't remember? Do you shake hands? How do you start a collaboration and are you sure you want to wear this pair of jeans/cat shirt/three piece suit to the next conference?
It takes time to figure these things out and to finally feel comfortable in academic interactions – even more so for students from working class families who can't draw on experiences from their parents, or for students from parts of the world with considerably different academic norms.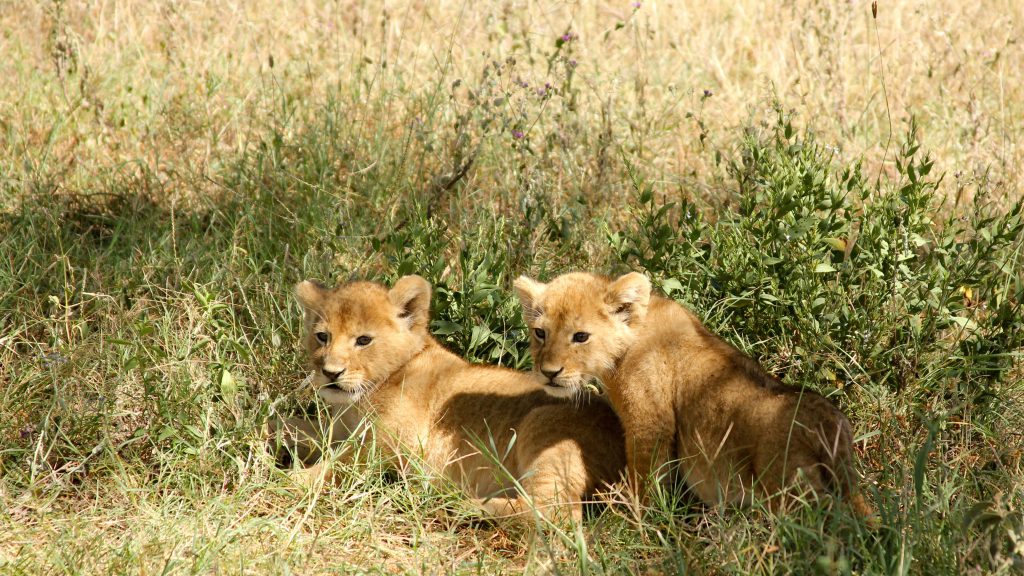 So how can we help people to feel welcome in our strange insider's club?
I have three suggestions, and as it happens, none of them is about tone. Actually, I believe that changing the tone is a quite ineffective way to make people feel welcome and valued because it is just cosmetics: Communication can be extremely hostile while maintaining a picture-perfect all friendly nonviolent surface. I suspect that people who champion tone monitoring hope that talking nicely for long enough will transform attitudes. However, I faintly remember learning in the first year of my undergraduate that Sapir-Whorf is not well substantiated.[1]This memory also spoiled Arrival for me. Still a great movie though.[2]After publishing this post, it has been pointed out three times that I shouldn't bash linguistic relativity. To add more nuance to my argument, let me add that, as far as I know, there is substantial evidence for a weaker form of the Sapir-Whorf account (which also seems to be misnamed), which I consider plausible. Of course, I'm only bashing the form of linguistic relativity displayed in Arrival.[3]After publishing this post, my boyfriend read it and I additionally have to add the disclaimer that yes, Arrival was a great movie and, yes, maybe, assuming that those aliens are so different from humans and way more advanced etc., probably in a parallel universe that does not adhere to our physics, maybe it could work like this.
Furthermore, setting well-intended rules about the tone of interactions might just add another layer of conventions that poses yet another obstacle for outsiders. What I suggest is that we do not tackle tone, but instead try to change the underlying climate.
Start admitting that you are sometimes wrong
Many students start with the assumption that people with the fancy "Dr." attached to their name or (gasp) professors have privileged access to the secrets of the world and are thus close to infallibility. Anne pointed me towards Perry's Scheme, a model of how college students come to understand knowledge, that succinctly summarizes this first level of understanding: The authorities know.
However, social interactions get pretty one-sided if one side assumes that the other side is never wrong, and it unnecessarily reinforces power differentials (that exist anyway, and that are probably not always conducive to scientific progress, but we will keep this for another blog post). It also greatly obscures how science – as opposed to esotericism – is supposed to work.
Anecdotal data ahead: I have never felt particularly unwelcome in academia, and I blame this on the fact that both my parents have a PhD. Now before we all get excited about social transmission of educational attainment, I will quickly add that I was not raised by the doctors but by my down-to-earth mother-of-eight catholic grandma. However, I still got the strong impression that academic rank does not predict how often a person is right about things that are outside of their specific narrow subfield. Of course there is a German word for this idea: Fachidiot, a narrowly specialized person who is an idiot when it comes to anything else. In fact, I might have had a phase in which I firmly believed that a PhD indicates that a person is always wrong.[4]I'm sorry, Mum. It wasn't you, it was puberty.
Coincidentally, this also relates to the one piece of career advice I got from my dad: It's important to hang out at conferences because there you can actually see with your own eyes that everybody cooks with water, which is the German way to say that everybody puts their pants on one leg at a time.
There is a quick fix to the misconception that academics are always right: Just communicate that you are fallible and be honest about the things that you are uncertain about. If you need a role model for this type of behavior, I recommend Stefan Schmukle, who has been my academic advisor since the second year of my undergraduate and is probably the main reason why I did not leave psychology for a more lucrative and less frustrating career path. Stefan openly admits his knowledge gaps when he teaches and stresses that he keeps learning a lot. Funnily enough, it does not undermine his authority[5]You know what does undermine your authority in front of the students? Pretending to know something that you don't know while not even being aware that the smarter students can easily tell you are just pretending. There is a German word for the student's feeling in such a situation, it's called fremdschämen. in front of his students according to the data available to me, which includes both quantitative (student evaluations and teaching awards) and qualitative (intensive student interviews over a beer or two) evidence. 
Positive side effects of admitting that you are sometimes wrong might include (1) students feeling more respected because of your honesty, (2) students learning that psychology is not an arcane art accessible only to privileged old white men, and (3) sending a strong signal that you are, in fact and despite all your glorious achievements, a human being. Which already leads to my second suggestion.
Show others it's okay to have a life. Have a life.
This is important not only because you probably enjoy having a life, but it also avoids any sort of the mystification of what it means to be an academic. If we establish the norm that being an academic implies working from early morning until late in the night, seven days a week and especially between Christmas and New Year's Eve, a lot of people might actually decide that they don't want to feel welcome in academia. If your subfield actually requires this type of commitment, then please be frank about it so that junior researchers can decide early on whether they want to sacrifice literally everything else that makes life fun.
However, if your job does not require to sacrifice your life completely, it's great to signal to others that you are, in fact, a human being with a family, hobbies, and other stuff that you do in your free time, like binge-watching Gilmore Girls or blindfolded speed runs of your favorite childhood video games.[6]The author of this article only indulges in one of these two activities but knows for a fact that at least one tenured individual in her proximity indulges in the other one. 
I don't have any data to back up this claim, but I'm pretty sure most humans enjoy the company of other humans above the company of restless and efficient publication machines. Overworking is not a sustainable lifestyle for most people, and it does not create a particularly welcoming climate. It also leads to a race to the bottom which makes life worse for everyone, so maybe work less (and unionize). As a senior scientist, don't make overworking the norm.
As it happens, this point also maps onto the one piece of solid career-related advice my mother passed on to me. Her professor told her that she was spending too much time in the library instead of getting to know her peers in the evenings. In my personal interpretation, I'm not reading that as advice to go "networking", but to do things that are actually fun because we know what all work and no play did to Jack.
Don't act as if willpower/grit/self-control/discipline/ambition/perseverance will lead to success
In the current predominant culture, especially in academia – and a bit more in the US than in my control group, Germany – success is often equated with the result of some sort of internal strength. If only you tried a bit harder, if only you got a bit more organized, if only you started getting up earlier, if only you gave a bit more, if only you networked more efficiently, your efforts would finally pay off. It's all fine and dandy to try your best and to try to actively regulate your behavior, but I fear we have brought this to a point at which the attitude is getting toxic.
First, it opens the door to self-exploitation. Second, it makes people more willing to comply with exploitative structures, which is great for the maintenance of the status quo, but not so much for early career researchers who end up working endless hours. Third, if internal strength inevitably leads to success, having no success implies that you lack some sort of internal strength, or worse, that you are a failure.

But, most importantly, it's just not true that trying as hard as possible will lead to success, and that success will lead to some sort of bliss that compensates for all the hard work.
Success depends on multiple factors, and even if we assume that effort contributes quite a bit, there is still plenty of factors outside of our control: innate abilities, external factors such as being surrounded by people that support you (vs. having an advisor who is still fully absorbed in the rat race and exploits you for their own purposes) and a lot of randomness. Anyone who has ever submitted a paper to a journal will probably agree that there is a lot of randomness in the current academic system in psychology – if you've never encountered some level of arbitrary decision making, you've been pretty lucky (q.e.d.).
Then, the story goes, you should of course accept the things outside of your control but work hard with those that you can control – such as your ambitions and your perseverance. But can we even control these things? Frankly, I don't know. But Ruben pointed out that we know few interventions that improve conscientiousness reliably, and that grit (which is basically conscientiousness) is partially heritable. Based on my experience, trying hard is much harder for some people than for others. I can indeed be as disciplined as I want, but I cannot will what I want.[7]I'm pretty sure there is a reason why Schopenhauer is not particularly popular with motivational coaches. 

Last but not least, I don't think that bliss necessarily awaits those who work hard and end up being successful. We have yet to hear of the lucky person who got tenured and immediately reached a state of inner peace as a result. In fact, when I look into the office next door, I get the impression that the daily grind is not that different with a nice title in front of your name. (It certainly is more comfortable with respects to financial security, but not everybody can end up being a professor, so maybe we need structural change instead of individual struggle to tackle the precarious employment situation in academia.) However, this outlook does not seem too dull to me: In our lab, we are being nice to each other and we agree that our job is (to some extent) about doing science – not that much about gaming the system to get somewhere where you can finally, if you are lucky, do science.
TL;DR: It's fine if you are sometimes wrong, don't sweat it. Don't make overworking the norm. Don't give students the impression they just have to try hard enough to make it because deep down, we all know that this is not how it works.
| | | |
| --- | --- | --- |
| 1. | ↑ | This memory also spoiled Arrival for me. Still a great movie though. |
| 2. | ↑ | After publishing this post, it has been pointed out three times that I shouldn't bash linguistic relativity. To add more nuance to my argument, let me add that, as far as I know, there is substantial evidence for a weaker form of the Sapir-Whorf account (which also seems to be misnamed), which I consider plausible. Of course, I'm only bashing the form of linguistic relativity displayed in Arrival. |
| 3. | ↑ | After publishing this post, my boyfriend read it and I additionally have to add the disclaimer that yes, Arrival was a great movie and, yes, maybe, assuming that those aliens are so different from humans and way more advanced etc., probably in a parallel universe that does not adhere to our physics, maybe it could work like this. |
| 4. | ↑ | I'm sorry, Mum. It wasn't you, it was puberty. |
| 5. | ↑ | You know what does undermine your authority in front of the students? Pretending to know something that you don't know while not even being aware that the smarter students can easily tell you are just pretending. There is a German word for the student's feeling in such a situation, it's called fremdschämen. |
| 6. | ↑ | The author of this article only indulges in one of these two activities but knows for a fact that at least one tenured individual in her proximity indulges in the other one. |
| 7. | ↑ | I'm pretty sure there is a reason why Schopenhauer is not particularly popular with motivational coaches. |